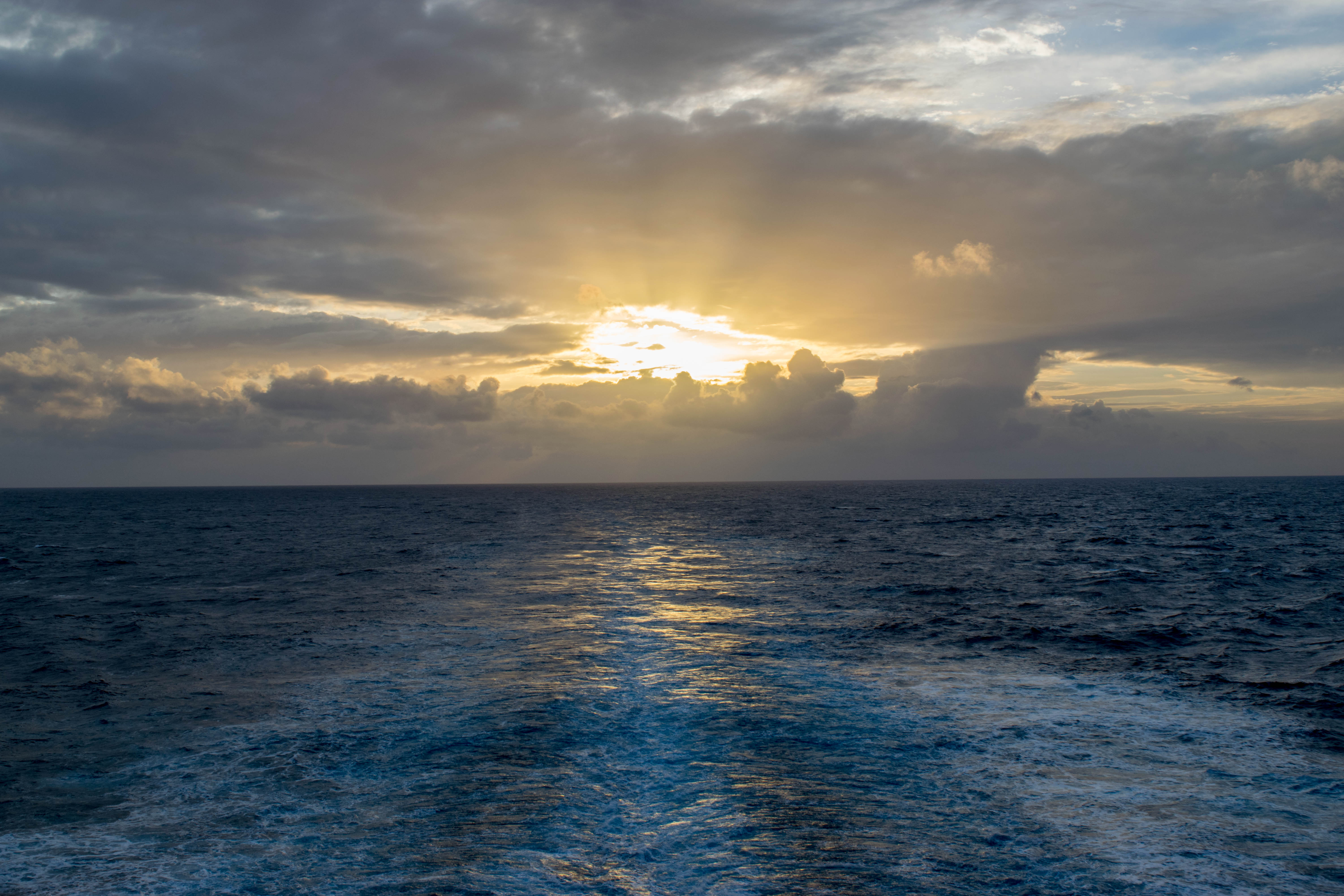 Well I decided to skip doing the Costa Maya overview video so that I could get out this video tour for a few friends going on Empress very soon.  Don't worry, it will still happen.  I am very concerned in putting out information that will help all of you.  If I've done a trip that you're going on soon and you have questions, I'll do my best to get it out there for you!
Empress of the Seas is its own class for Royal Caribbean.  It is the smallest ship in their fleet as of this month.  I have been living it up in the Voyager class the last few years, so I knew this was going to be quite a switch for me.  The major advantage that Empress has when it comes to its size is the staff.  The staff really feels like family on this ship.  By the time we disembarked from our 5 night sailing, staff members were running up to my daughter and calling her by name with big hugs.  You cannot put a price on that.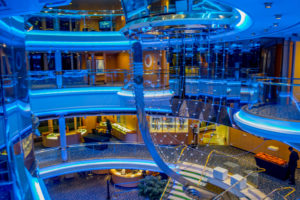 Empress was a tough sell when it came back into the fleet.  She is not like the new techy, godzilla ships of tomorrow.  Royal Caribbean gave Empress a different feel.  She is much more casual and laid back (no formal nights).  Most of you know by now that I love sea days and Empress found a way to make them even better……….THERE WAS BRUNCH!!!  If it says brunch, I'm there.  Their brunch also comes with complimentary bloody marys and mimosas.  The displays were gorgeous and the food was amazing!
Speaking of food, let's talk about how amazing the Main Dining Room was on this ship.  I saw a lot of new items on the menus and of course one night was a featured Cuban Cuisine night.  I will include a link below to the photos of the menus and food from this trip.  Olivia had the opportunity on our first sea day of meeting the Executive Chef, Junior.  The next night Junior did a presentation of his staff in the main dining room and as he was announcing important people, he pointed out Olivia and how much he loved doing an interview with her on Periscope.  We also had dancing wait staff the last night that brought Olivia up to dance with them (she was very popular).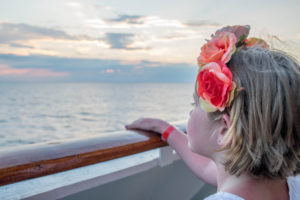 I found myself doing a lot of classic cruising activities on this ship.  I tried some BINGO and won a shirt to use for free cards on future cruises.  My friends and I also did the shuffleboard tournament.  Empress has a fantastic pool deck as well.  The pool deck as you'll see on the video is sprawling with unique patio furniture, covered hot tubs and hammocks!  I cannot begin to tell you how great it felt to lay out in a hammock on sea days.  If I wasn't in a hammock, I was usually on the aft of the ship behind Boleros on Deck 6.  I could sit there all day.
Empress of the Seas is truly a different cruise experience.  It actually made me relax a little bit more which was nice.  My friends and I loved branching out and trying new activities.  Empress is classic cruising with a casual twist.  I hope you give her a try.  I would definitely sail on her again without hesitation.
https://www.royalcaribbeanblog.com/2016/08/10/empress-of-the-seas-cruise-review-royal-caribbean-blog-podcast
https://www.facebook.com/1157557597622518/photos/?tab=album&album_id=1477057499005858