You have booked your cruise.  It could be your first cruise, your first time booking your interior cabin, or your 100th interior cabin booking.  Let's face the facts, those rooms are very small for one person let alone 4 people.  The square footage of the room on the website will probably scare you if it is your first time.  However that price tag can make a big difference between cruising and not.
My philosophy is that you don't spend much time in your room.  While I do enjoy waking up and sitting on my balcony  for a morning sunrise, it isn't a deal breaker for me.  I booked my Empress of the Seas sailing for $900 for three people in an interior cabin.  That was $900 for a 5 night cruise, you can't beat that!  This as my first time being in an interior cabin in over a decade.  Now that this sailing has been and gone, I have some great tips for all of you.
First things first, the drawer space is very tiny (especially on older ships). 
My solution would be to use the space under the TV.  You can get some great collapsible fabric bins from the dollar tree to sort out some clothes on that little shelf.  These same little bins could be used in the closet shelves for more organization as well.
One of the other must haves on my list when I travel is a laundry bag or a pop up laundry happen from the dollar store.  Especially when you are short on space, it is nice to keep everything organized.  These bags will fit under the end table in the corner or on the floor of your closet.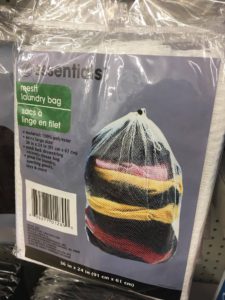 I think sometimes interior rooms get a bad rap.  They are great rooms for what you really use them for, sleep.  Yes things are smaller but who wants to be inside of a room when you could be up on the pool deck?  If you have any other questions about some packing tips just let me know!