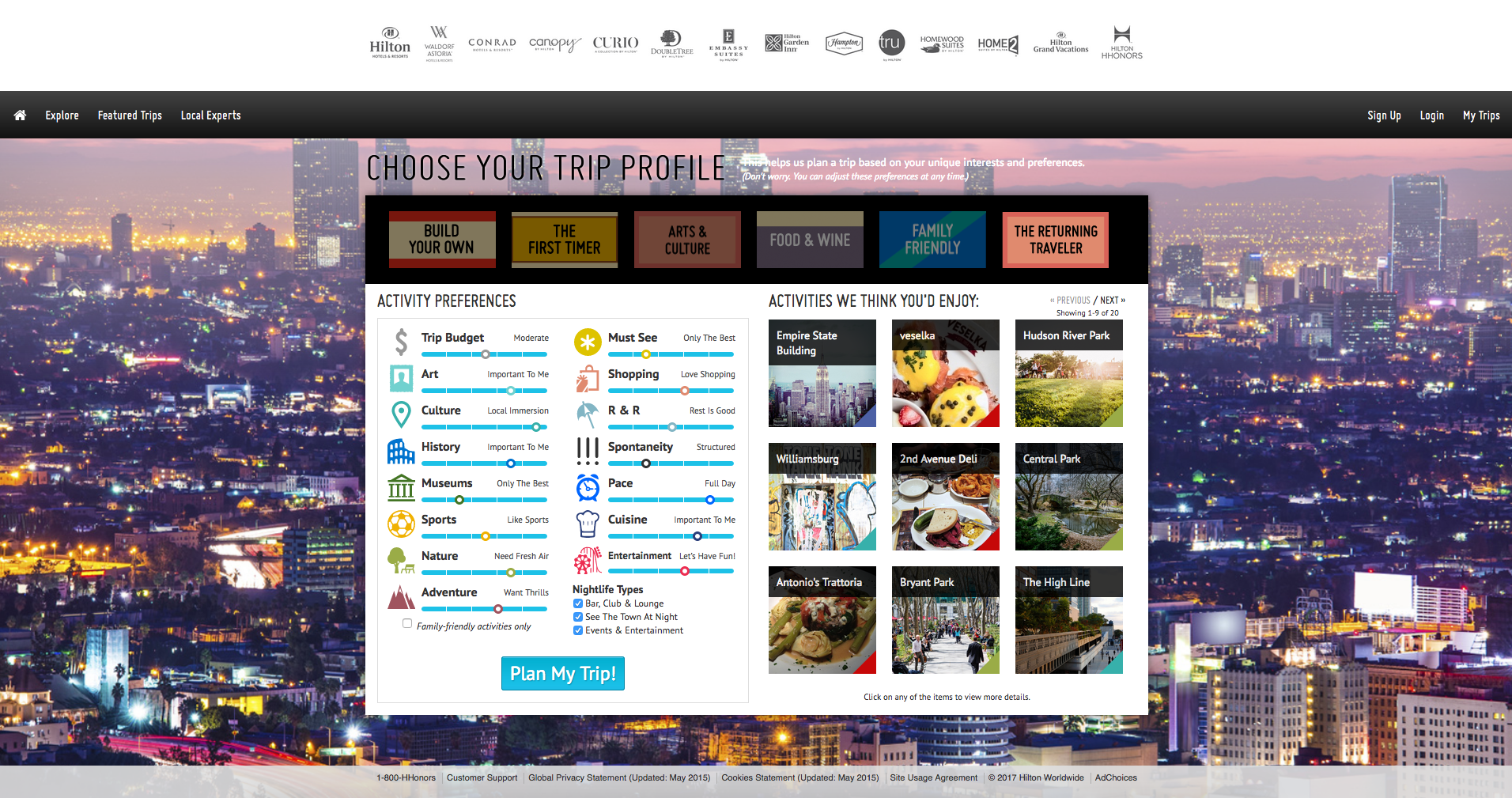 Hey, Hey, Hey Everyone!
So as I start my planning for my weekend trip to New York City, I found something when I was booking my hotel that I felt deserved a blog post!  I will be attending the Royal Caribbean Blog Meet Up in two weeks.  I booked the Hilton Midtown for two nights for this trip.  It seems to be right in the thick of your primary attractions.
After putting in my credit card information the confirmation screen had an ad for "Hilton Trip Planner."  Of course I'm curious and just had to click on it.  I was absolutely blown away by the premise of it.  Since I work for a Hilton hotel, I'm very amazed with the technology that they have versus other brands anyway.  This was a really great option to take it a step further.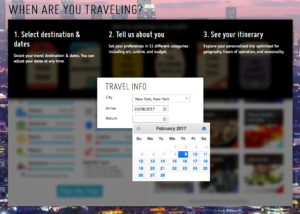 As you can see above, it allows you to enter your own dates and select your city.  There are currently only four city options (NYC, London, Los Angeles and San Francisco).  I feel like this could be very successful for many areas if other people find it as helpful as I think it is.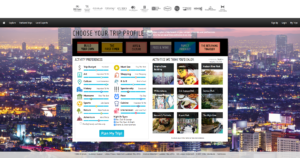 I love that this has so many great options that you can scale with.  You can create your own itinerary, select an itinerary that is for "The First Timer", "Arts & Culture", "Food & Wine", "Family Friendly" and "The Returning Traveler."  Below that is where you are able to scale items that may or may not be more important to you.  There are so many suggestions from food to attractions that it will blow your mind.
There are so many options that you can scale from as you can see above.  One you completely all your choices the program then gives you an overview day by day:
As you will see, it maps out your stops and gives you a rough sequence of activities that have a general flow.  This screen has the ability to customize as well.  Once you are all down you can actually transform this into a PDF (I will attach an example to this blog).  I personally love keeping PDF files in my email so I can reference them during my trip when I travel.
Now I was not asked to write this because I work for a Hilton hotel.  I purely wrote this because I thought it would be a great topic.  Like I said, I literally stumbled across it booking my reservation for the meet up.  New York City like other big cities can be very overwhelming when you are trying to plan a trip.  If you wanted to experience everything in these cities, you would need way more than a week.  I'm going to be trying to visit a new neighborhood whenever I visit New York City.  I really liked that this tool was so versatile depending on your travel style.
I encourage you to give it a try if you book a hotel in any of those four cities.  Make sure you are following me on social media (account info below) as I have a ton of trips coming up.  I will be doing live videos on Periscope, posting on Instagram and Snapchat as well!
Snapchat, Instagram, Periscope/Twitter: @haleewithaflair
http://www3.hilton.com/en/hotels/new-york/new-york-hilton-midtown-NYCNHHH/index.html